Members get instant access to our full collection of tattoo resources.
Here's the full feature list inside our Members Area: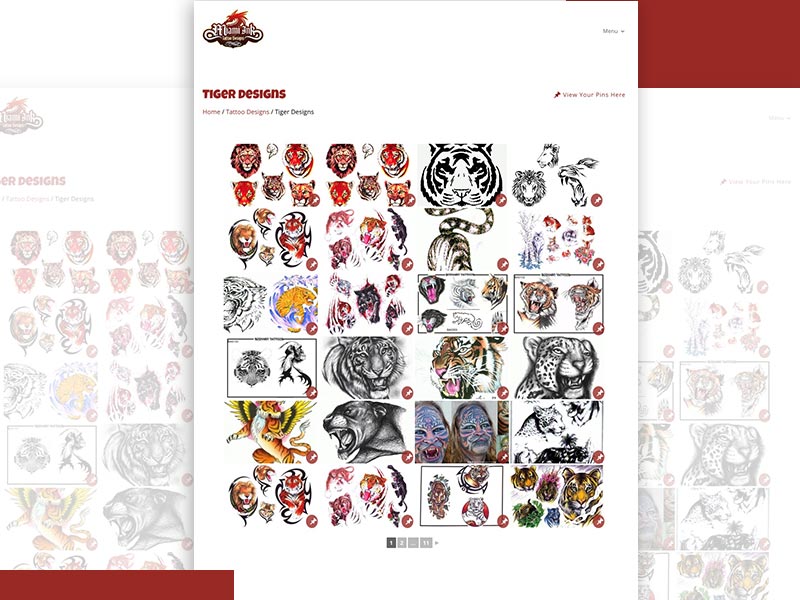 Tattoo Designs Collection
Search through one of the largest tattoo design collections with over 30,000+ to choose from.  These designs have been collected from various artists in many different locations around the world.  This makes our collection very diverse and unique that our members absolutely love!
We add new designs to our design collection on a regular basis to keep our collection fresh.
60 Organized Design Categories
Our tattoo designs our all organized into 60 of the most popular categories for tattoo designs.  This makes it easy on our users to find the right design in the right place.  The tattoo design categories continue to grow as different designs are collected and made available to our members.
Some of our top categories include Dragon Tattoos, Tribal Tattoos, Wizard Tattoos, Chinese Tattoos, Eagle Tattoos, and Butterfly Tattoos.
NEW

– Pin Your Favorite Designs
Our members can now pin all their favorite designs OR prints with a special pin name.  This makes it really easy to find the most liked designs.  Users can also create multiple pins allowing them to create their own collection of tribal tattoos or dragon tattoos.
Once a design is pinned, members can find all their pinned designs on the Design Pin page.  Members have an unlimited number of pins they can add.
Tattoo Lettering / Scripts / Fonts
Tattoo letter styles and script types can make all the difference in the world on a tattoo design.  Our members area includes 165 of the most popular tattoo fonts all picked by professional tattoo artists.  Tattoo Lettering and Scripts can also be found in our Tattoo Prints selection.
Font Scripts include Angel Tears, Billy Argel, Dark Garden, Hello Sailor, New Rocker, Black Label, and more.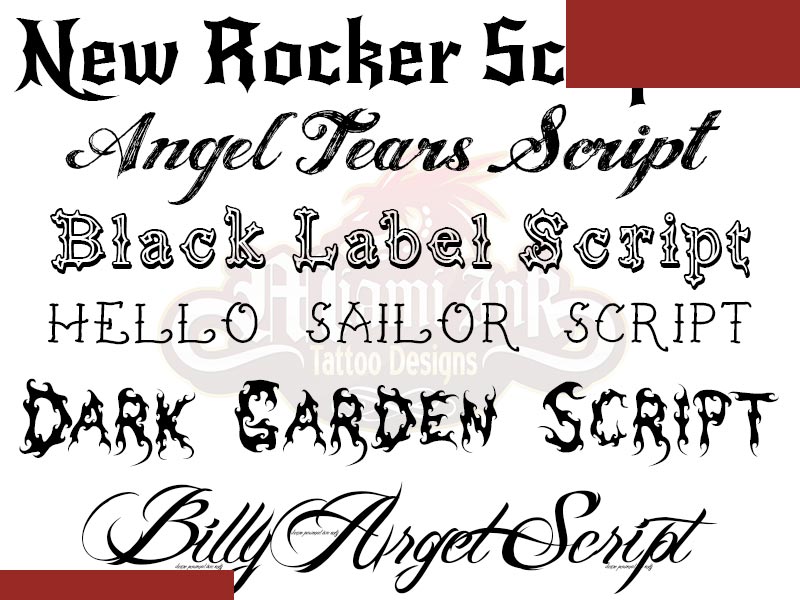 Our members area has grown with the addition of Tattoo Prints.  Members can now view select Tattoo Art Books that can cost up to hundreds of dollars.  Our Tattoo Prints has been connected with our Pinning feature which allows members to pin their favorite prints along with their favorite designs.
New tattoo books are added on a regular basis.  Enjoy the latest which includes: Sleeves and Arms, 100 Tattoo Lettering, Numbers 2 Go (Numeric Guide).
Our Tattoo Libary contains some incredible books in PDF format that have been collected from around the world.  A few of our collection includes Dragon Fever, Tattoo Bible 1 & 2, and Tattoo Unlimited.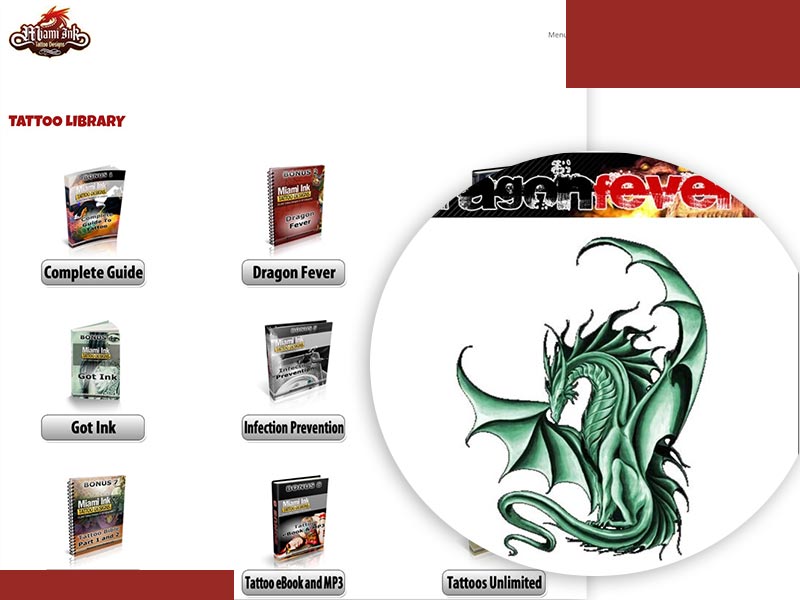 Have you ever wondered what a tattoo design might look like once you have it?  Our tattoo designer allows members to view how your next design will look before you get it!
Our Tattoo Videos are great to watch during that downtime between knowing the design and getting the tattoo inked on your skin.  Find our collection of entertaining tattoo videos along with the first season of Miami Ink.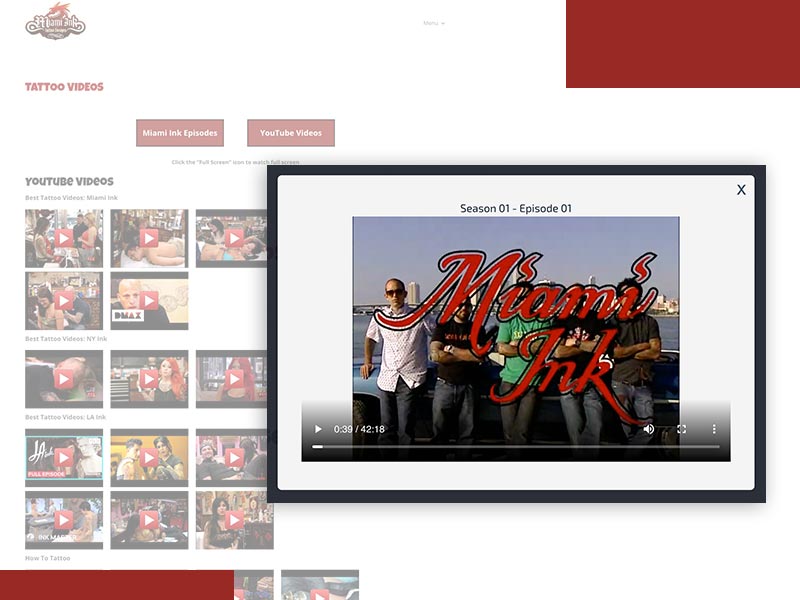 Our membership area can be accessed 24/7 on any device.  This makes it easy for our members who want to browse designs or watch videos anytime of the day and on desktop, tablet, or mobile devices.